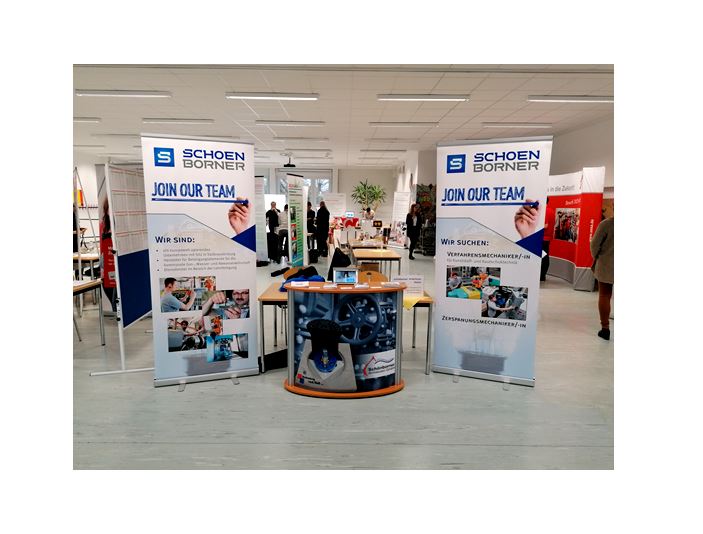 The "Day of Professions"
Event at the primary and secondary school Ernst Legal
On Saturday the 09.11.19 the "day of the professions" took place with further enterprises in Schlieben.
The pupils of the 10th class organized a well organized exhibition within the scope of a project.
Unfortunately the guests were very rare and therefore the desired exchange did not really take place.
We would like to thank all the organizers.