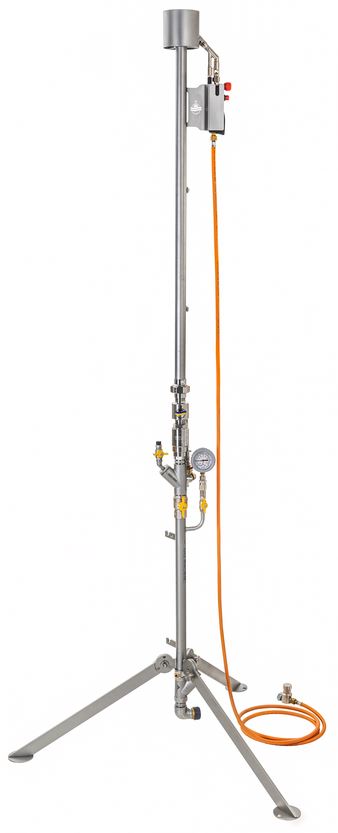 Ensure safe working practices!
Residual gas quantities should be removed from the working area of a blocked, shut-down supply line or a supply line filled with a new medium.
Avoid methane emissions and protect the environment!
For an environmentally conscious corporate philosophy, these should be flared to avoid methane emissions!!!!
Safe and reliable
Robust and suitable for construction sites
efficient
low maintenance
CE-certified
suitable for natural gas, biogas, propane and hydrogen
. . . has been developed for safe and trouble-free use and is optionally available with Venturi nozzle. The piezo burner enables safe ignition of the pilot flame. The connections to the degassing hose are conically sealing by means of an NBR O-ring. As a safety device (flame arrester/gas reflux safety device)
Contact :
Ph.: +49 35322 1380 0
E-Mail: service@schoenborner.com