In 1992, Mrs Heidrun Dienst and Mrs Liane Ebert laid the foundations of our current medium-sized Schönborner Armaturen GmbH company in the municipality of Schönborn in the Brandenburg district of Elbe-Elster. At that time you started with two employees. A little later you bought the adjoining property of an old forestery with barn, stable and house. The stables and parts of the barn were used as storerooms and with the use of the old dwelling house recreation and social rooms could be created.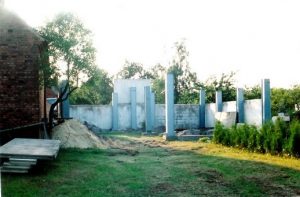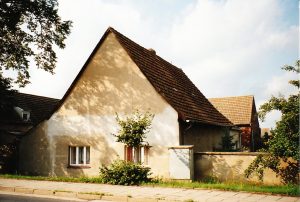 In 1999 the old forestery was torn down and the construction of a modern company building started. The conversion and extension of the old barn provided space for steel cutting and processing.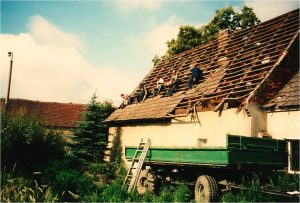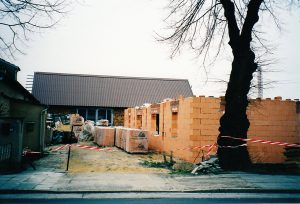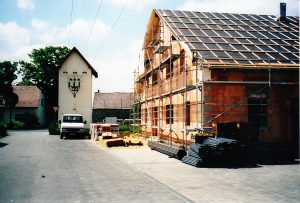 In 2002 our company already had 15 employees. During this time Mr. Thomas Ebert took over the shares of Mrs. Heidrun Dienst and did the first foreign business in Switzerland, France and later also in Scandinavia. Furthermore, since 2003 we have been able to win the TU Chemnitz as a strong partner in research and product development, with whose cooperation, for example, the hybrid coupling sleeve or a new brake and pull-out safety system was created. Thanks to this cooperation, in particular with Prof. Dr.-Ing. Wolfgang Nendel, Deputy Head and Head of the Research Department of the Chair "Plastics Technologies and Machine Design", our company's spirit of research was greatly stimulated. Since then, we have developed from a small two-man company engaged solely in the machining and processing of metal into an innovative research center with our own "Gestängemanufaktur" brand products and other exciting innovations at home and abroad.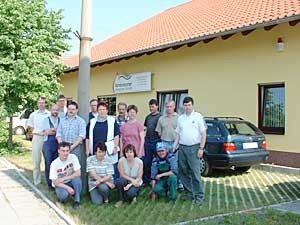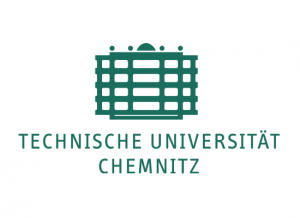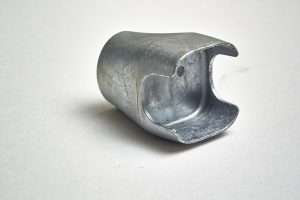 In 2006, due to the rapid growth of our company, we moved to the former Hebel gas concrete plant in Hennersdorf. This factory was built in 1979-81, where our current owner worked as an apprentice and later as a shift mechanic. In the same year we optimized the quality of our material cuts as well as the effectiveness in the entire production fundamentally with the acquisition of a CNC controlled sawing/cutting plant.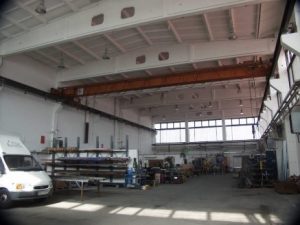 In the following, we have increasingly focused on how we can further expand our vertical range of manufacture. During this time we not only started with plastics processing, but also created a second pillar for ourselves in contract manufacturing in the automotive industry and the musical instrument trade. Here, too, we reached significant milestones in terms of innovation thanks to our cooperation with Chemnitz Technical University. Since then, we have been able to manufacture our plastic injection-moulded components independently, which makes us independent of supplying external producers. In order to also develop our own tools, maintain and repair them, we have now begun to expand our know-how in the field of CNC drilling and milling technology as well as CNC turning technology, including robot-supported material handling, and thus broaden our range of products.
With now 35 employees we celebrated our 20th anniversary in 2012 and the progress achieved as well as successes in the individualisation and flexibilisation of the production of actuating elements for valves in the municipal gas, water and waste water industry. With around 60 patents and utility models, we have secured ourselves a leading position in the industry. In 2013, we succeeded in winning the BTU Cottbus as a research partner and for knowledge transfer in addition to the TU Chemnitz. Encouraged by the Chemnitz cooperation and the achieved successes, we now pushed the first joint projects. Since then, we have carried out 1-2 joint projects with our two research partners each year and have initiated well over 2 million euros to date.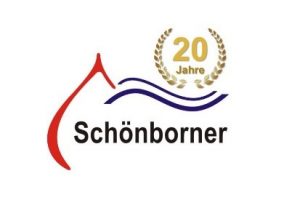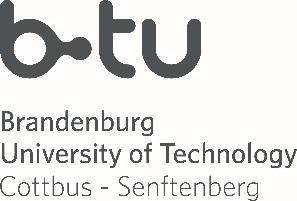 In 2015 we had our external appearance reworked by the Finsterwalder advertising agency "Die Piktografen". With a modern corporate identity, we show to this day that not only our products are unique, innovative and forward-looking, but that our entire company embodies this mission statement.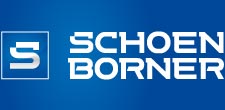 In the year 2016 we bought our hitherto rented company premises and expanded them to a total area of 20,000m². We immediately started with the expansion and renovation, almost doubling the production area.
Inspired by the vision of delivering a perfect product, we had our business processes reviewed. Since then, we have also been certified by TÜV SÜD Management Service for the development, manufacture and sale of valve accessories for the gas, water and waste water industry.
Industry 4.0 and digitization are also on our daily agenda. All the more so because our company owner is a member of the IHK IT and Innovation Committee and the DIHK Industry and Research Committee. In the search for a solution to minimize the enormously increased workload associated with the increasing personalization of products and product features, we came across a corresponding software solution. The Jena-based company ORISA offered us the desired opportunity to bring the topic of product configuration to life. Since 2017, we have offered our customers the opportunity to submit their product enquiries via our website in a configurator and to compile their own Schoenborner brand product themselves. This solution has since become our greatest pride.
But we also don't want to miss the 3D printing process we use in our daily work anymore. It enables us to create precise consumption patterns to verify their feasibility in relation to the manufacturing processes. What for some is still far from the realizable ways, is already standard with us long ago.
We thus offer every customer the visualization of their own product idea before its actual production. To date, no other company in Germany that is close to the industry offers comparable technologies, such a mature product variety and vertical range of manufacture as well as our associated competencies. In order to interest the youth in our region in such topics in particular, we have made it our task to support the state of Brandenburg in developing curricula for the training of trainers and the training of their apprentices based on these curricula. But we also offer dedicated students the opportunity to write their thesis in our company and to experience and participate in practical research.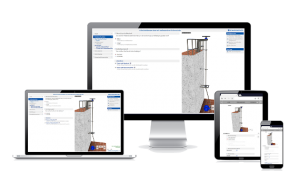 In 2019, we can look back on a small increase in the number of our employees, in which we were able, among other things, to employ people returning to the district in our company. Our constant contact with the BTU-Cottbus/Senftenberg and the TU-Chemnitz continues as in the years before and therefore we are still very strongly involved in the topic of research and development. Our design laboratory was extended with a 3D coordinate measuring machine, which enables us to make short and precise measurements of parts. Furthermore, we have joined the network "Water 4 All", this project is about the protection and safeguarding of freshwater resources over several phases. With pleasure we can report that an intern of BTU Cottbus/Senftenberg was allowed to travel to Australia to report about current and future projects of our company at a conference.
All these measures, skills and visions should help us to build an innovative competence center for product configuration and 3D visualization in the near future. In line with the unstoppable digital transformation and the networking of all processes in science and industry, we want to shape the transfer of knowledge in the state of Brandenburg to promote the future and lay the foundation for
industry 4.0 in the Lausitz region. Today, many specialist dealers, valve manufacturers and municipal supply and disposal companies are already convinced of us and our capabilities.