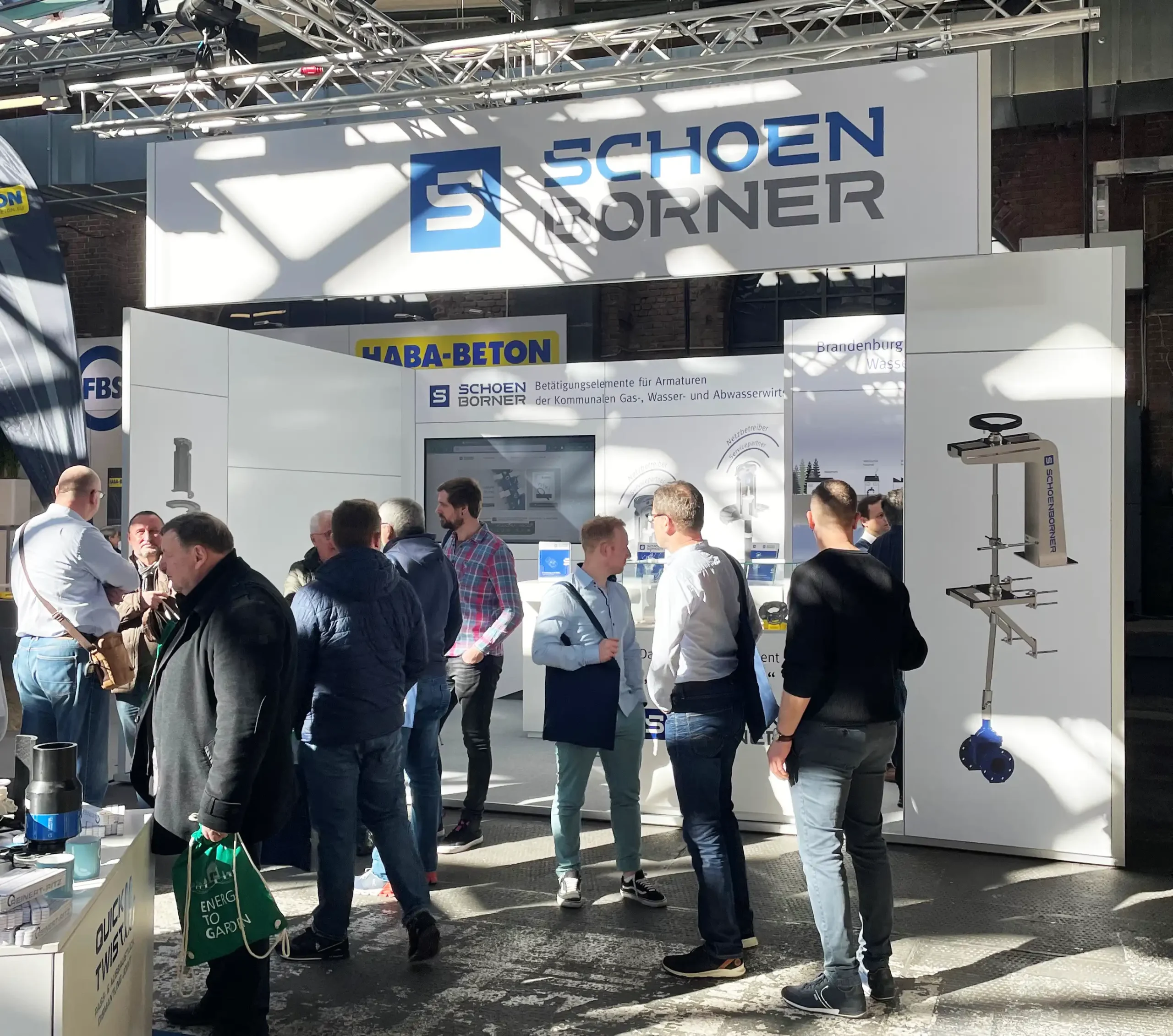 Fair TAUSENDWASSER from 15.03. -16.03.2023 in Berlin
Many interesting discussions were held at the industry meetings of the water industry. The SCHOENBORNER informed in detail about the establishment of the innovation cluster "Water Management".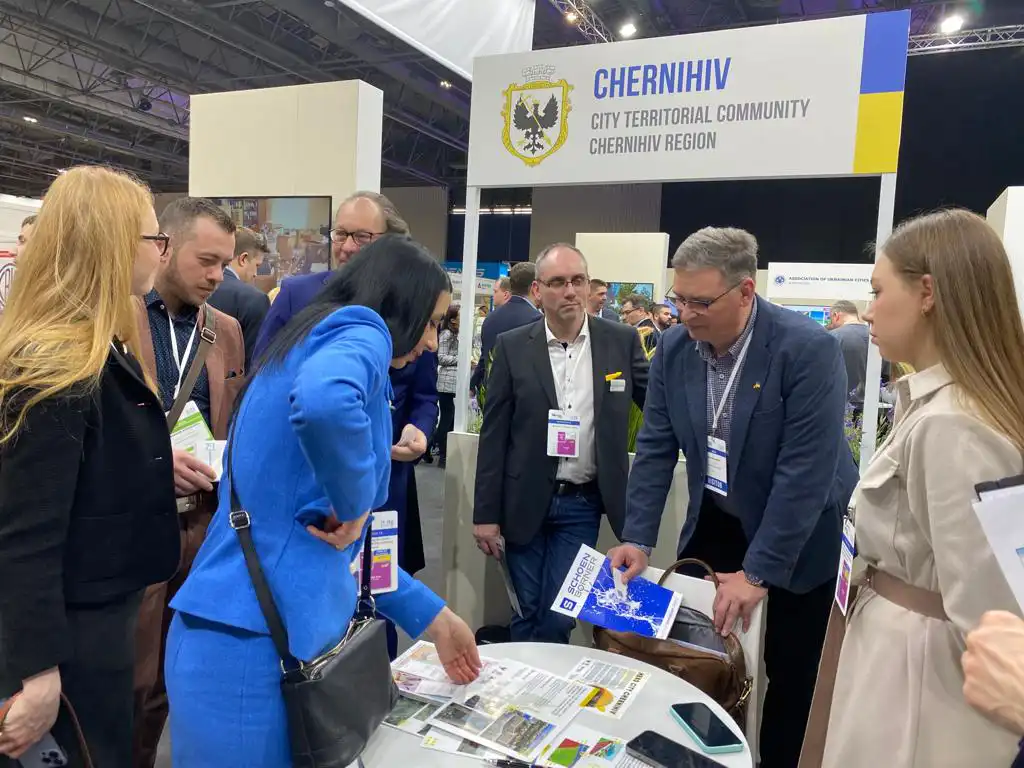 Fair REBUILD UKRAINE from 15.02. – 16.02.2023 in Warsaw
The first fair for the reconstruction of municipal infrastructure in Ukraine after the end of the war. We presented ourselves at a joint stand of the IHK Cottbus. (Image source: IHK Cottbus)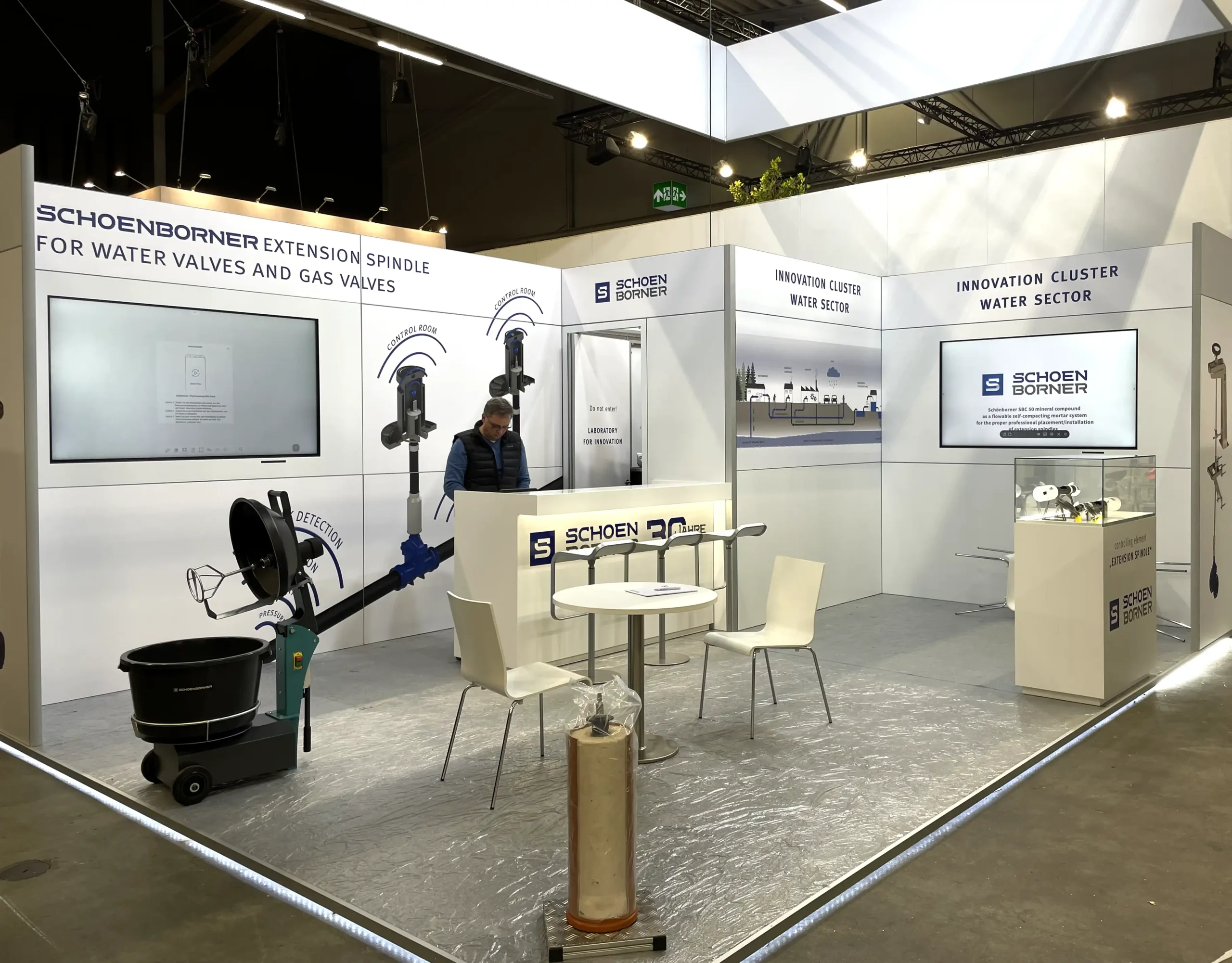 Fair InfraTech in Rotterdam from 17.01.2023 – 20.01.2023
At the InfraTech in Rotterdam, we presented our backfill compound SCB 50 for the first time, which prevents the formation of lateral load inputs and enables a largely cavity-free filling of the trench, which  this video illustrates.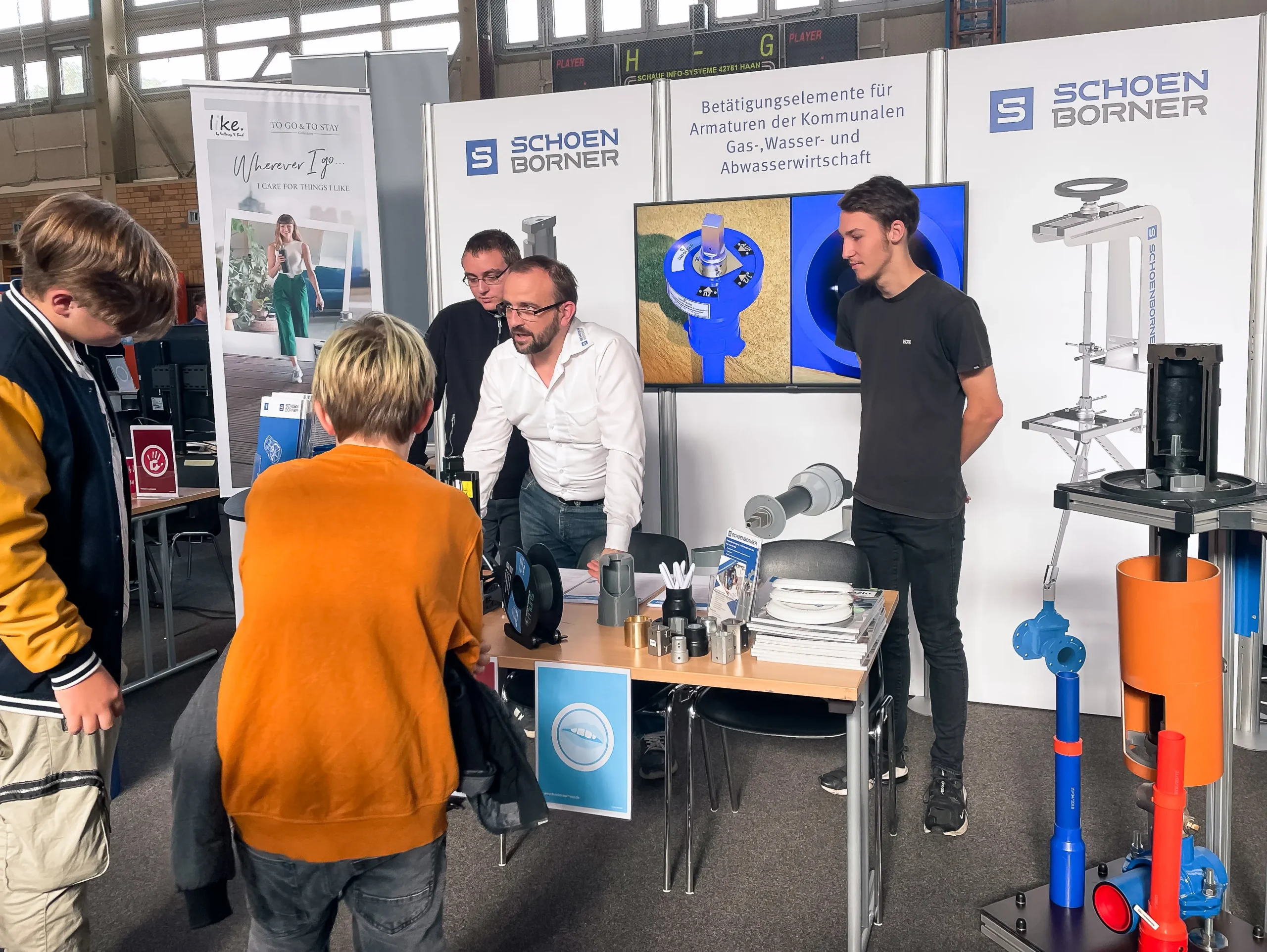 Training fair "MATCH" on 7 October 2022 in Finsterwalde
The MATCH trade fair is intended to help bring training seekers together with companies in the region. At our booth , students and their parents informed themselves about the training opportunities at SCHOENBORNER. The 3D printer met with great interest.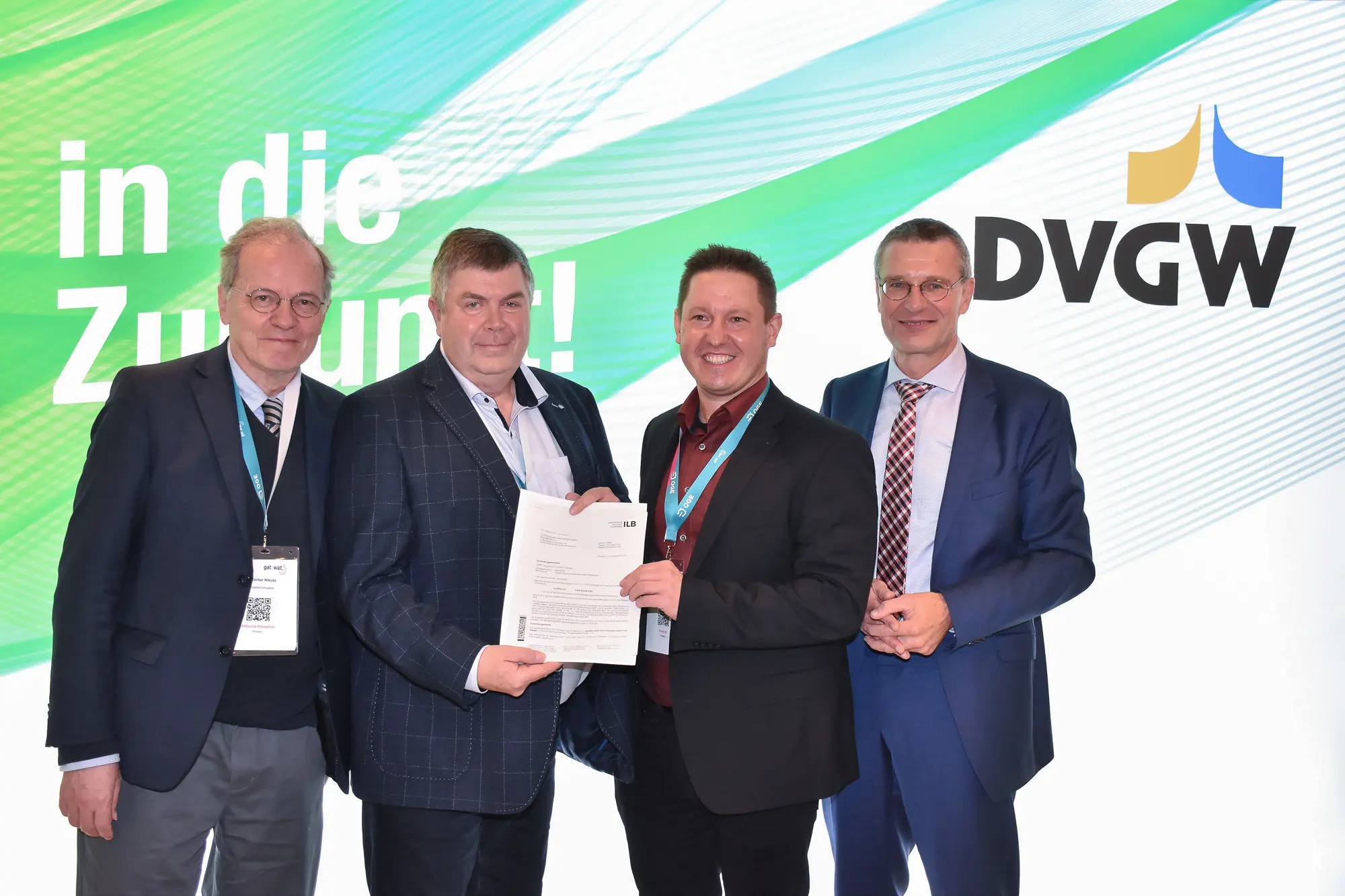 Handover of the funding decision for the establishment of the innovation cluster "WasserWirtschaft"
During the leading congress of the energy and water industry gat|wat in Berlin on 18.09.2022, Hannes Walter (MdB) handed over the funding decision for the establishment of the innovation cluster "WasserWirtschaft" to Thomas Ebert and Dr. Reiner Nikula. (Image: DVGW e.V.)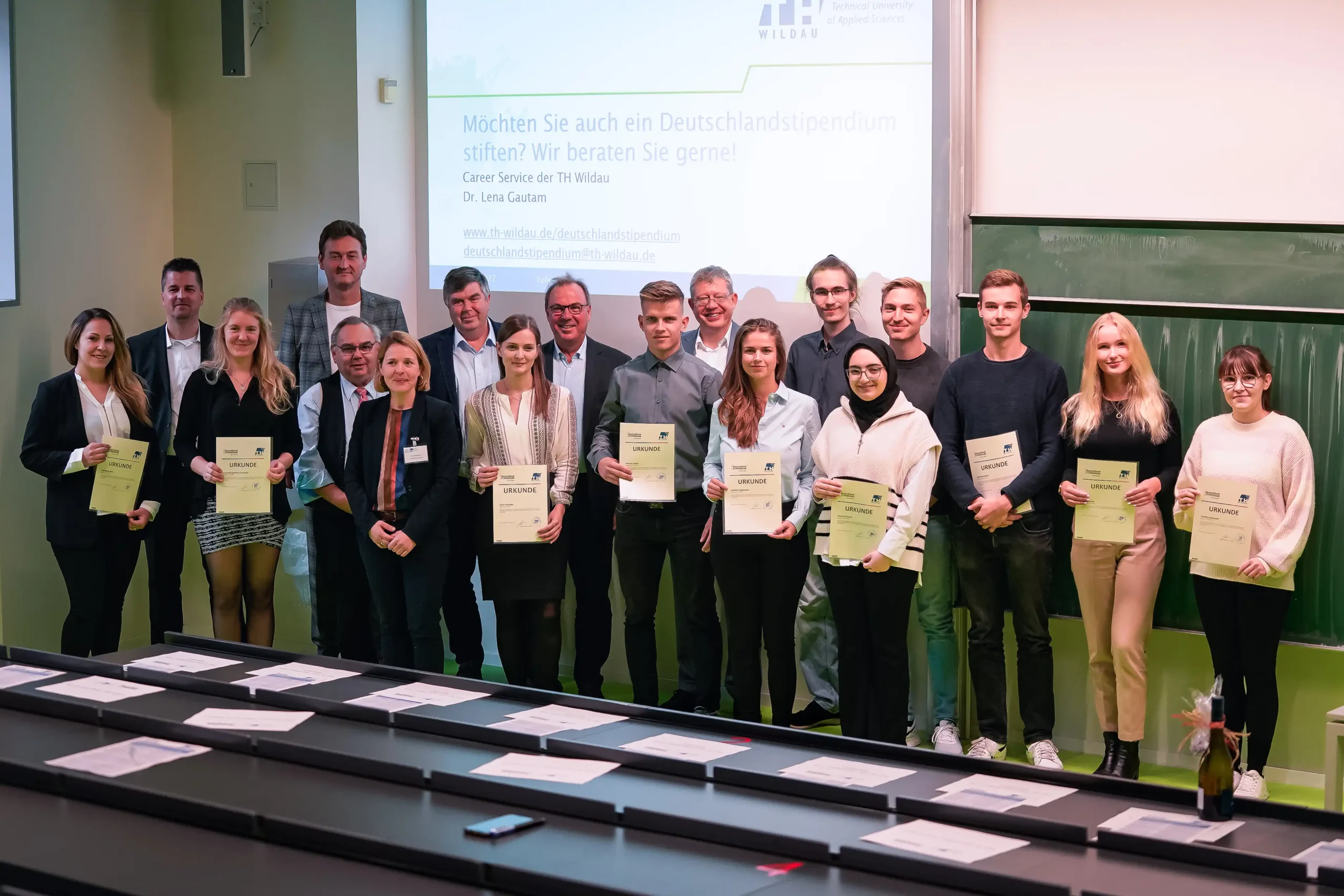 Schönborner supports two students with the Deutschlandstipendium
Gökhan Ceviker and Paul Hartmann study mechanical engineering and biosystems engineering/bioinformatics at the Technical University of Applied Sciences Wildau. We support these two students with a Deutschlandstipendium each. Here at the handover on 29.09.2022. (Image: TH Wildau)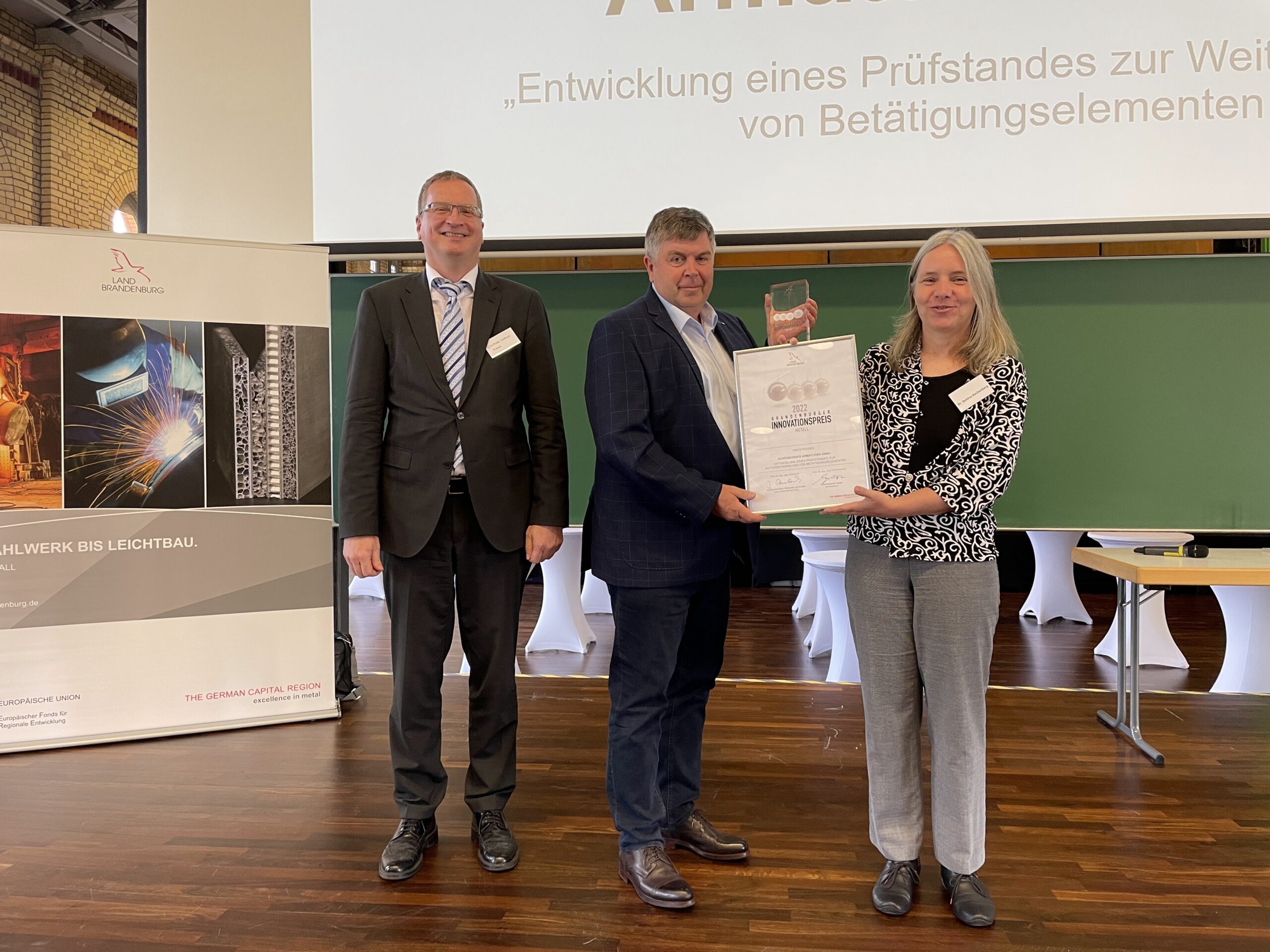 Innovation Award in the Metal Cluster
On September 7,  2022, we were awarded the Brandenburg Innovation Prize in the Metal Cluster by the Brandenburg Ministry of Economic Affairs. This is a result of the curiosity of our managing director Thomas Ebert.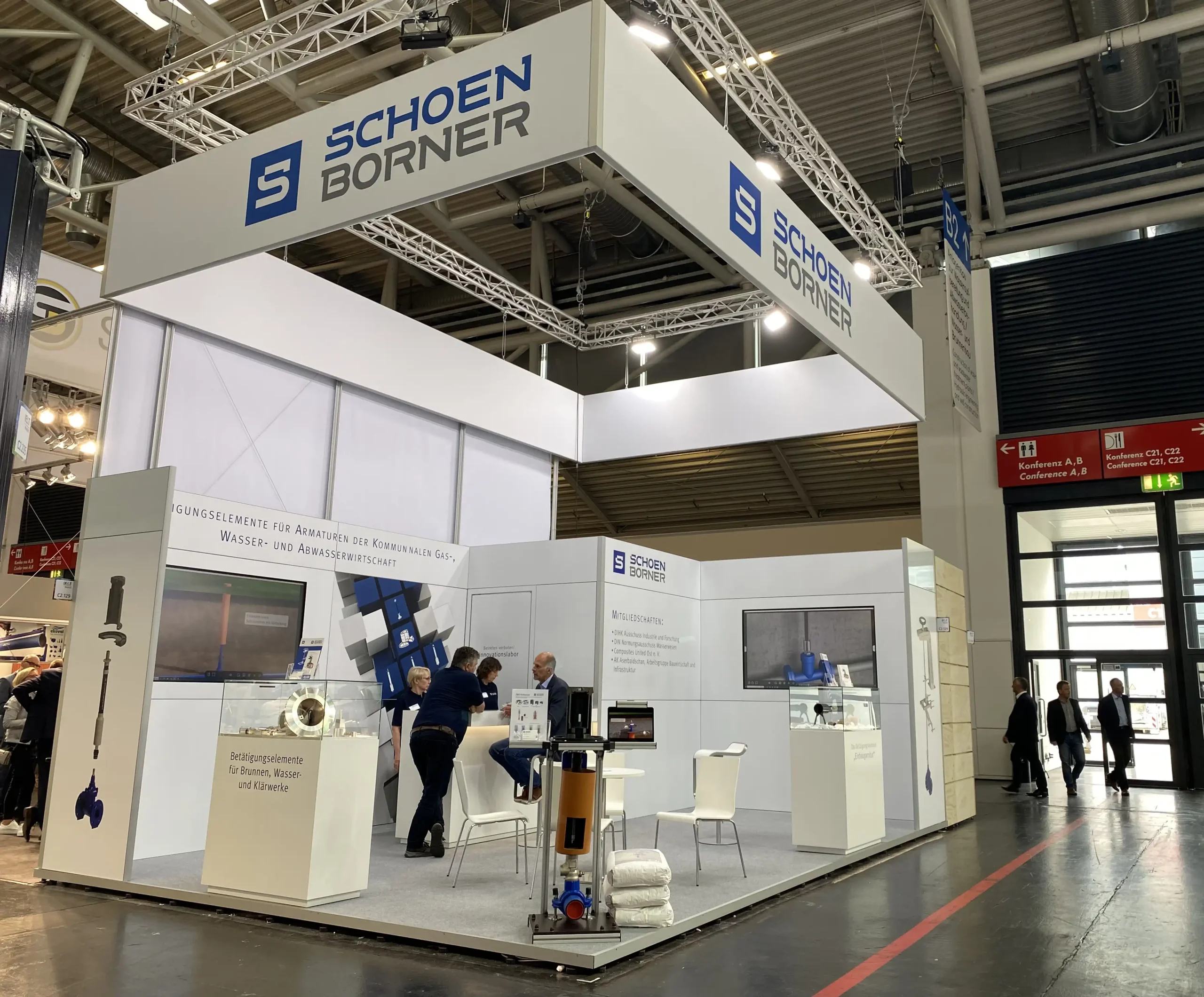 IFAT Munich from 30.05. – 03.06.2022
At our booth, we presented product and technology innovations that aroused interest in our products and services, as well as in the company. For us, IFAT was a complete success this year after the long corona break. Thus, many constructive and interesting technical discussions could be held, which form the foundation for a successful expansion of our business relationships.
Schönborner – Newsletter
Immer gut informiert auf dem neuesten Stand: Erfahren Sie als erster von innovativen Produkten und exklusiven Aktionen. Melden Sie sich zu unserem Newsletter an!